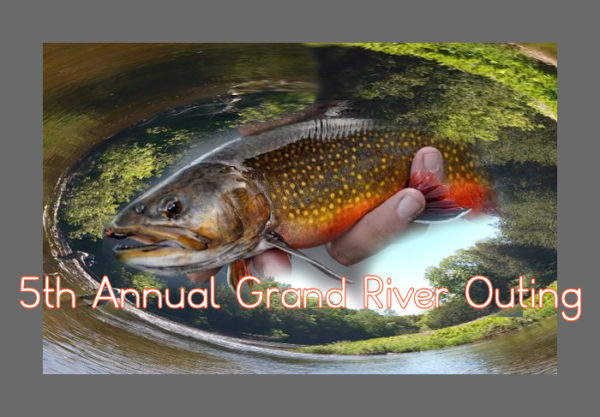 This year's outing was on the 6th June, 2017. We met at the Grand River Outfitting and Fly Shop in Fergus at 9:30 am.
Rob Heal gave us an update on the Grand river conditions and advised us on the most successful approaches to the river.
Once on the river, we noted some large mayflies (Stenonema fuscum?):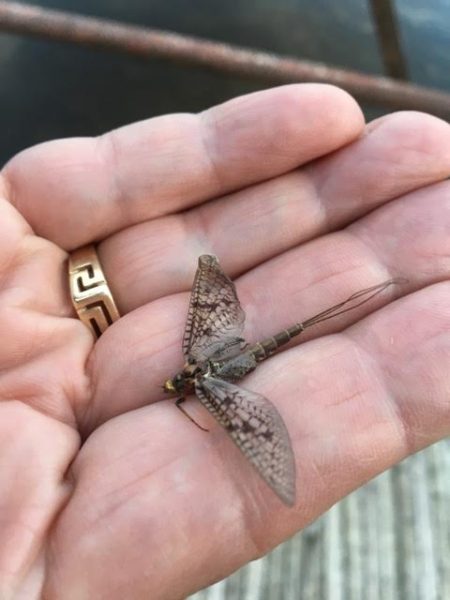 and some size 16 Crane flies: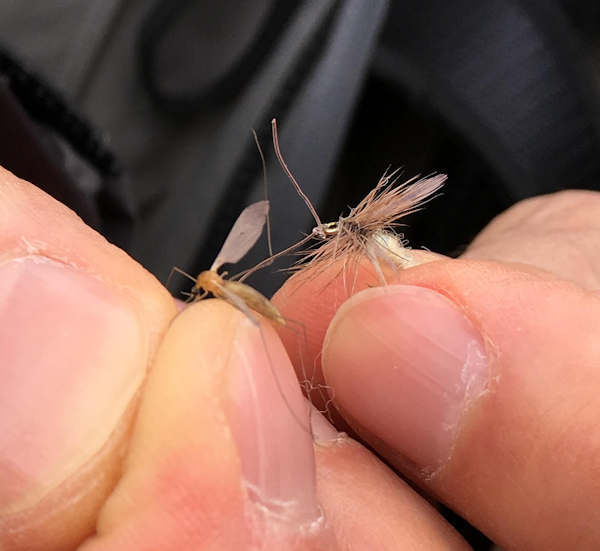 and forearmed we had a blast on the Grand River.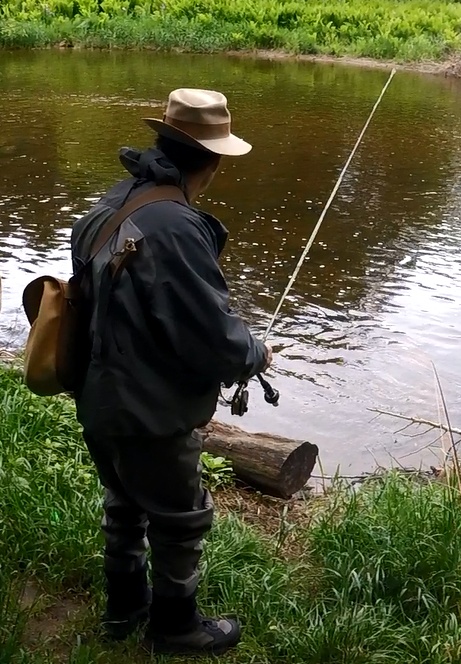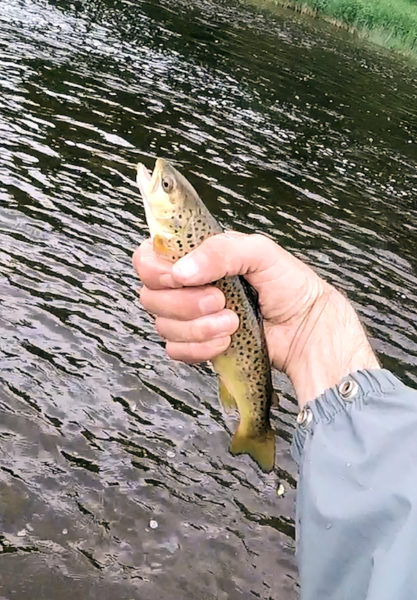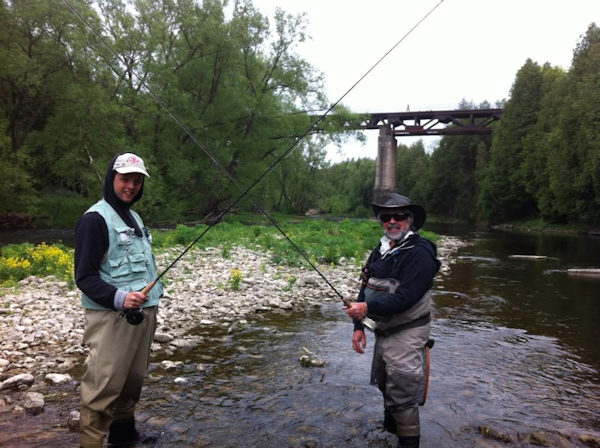 The following morning, we were treated to Roger's famous gourmet breakfast at Drew House.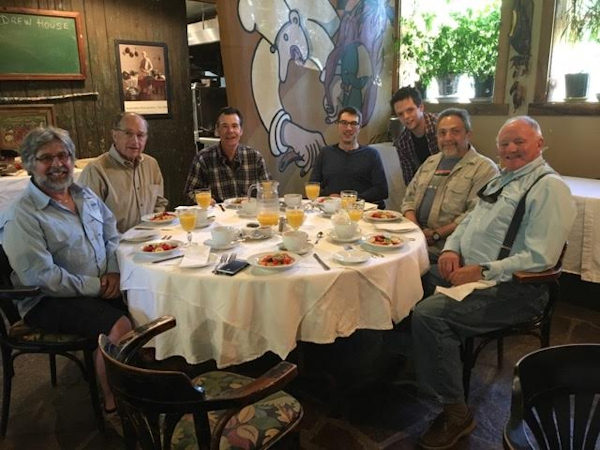 The rest of the day was spent rounding off the trip however we liked.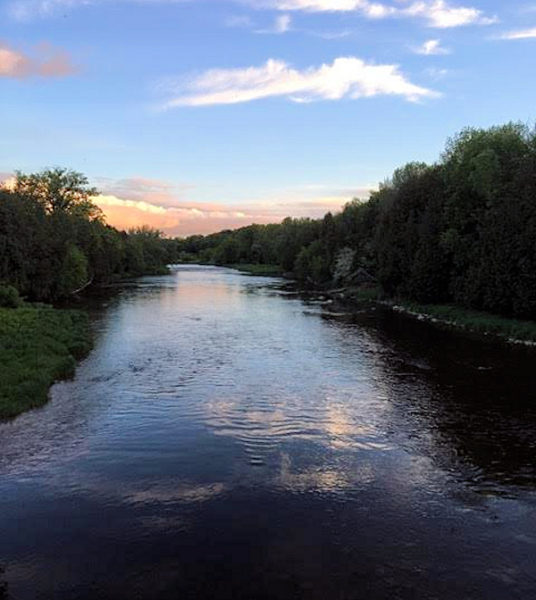 We are looking forward to seeing you on next year's trip.
Thanks to Michael and Peter Lore, and Dean Latham for the shots.
david williams