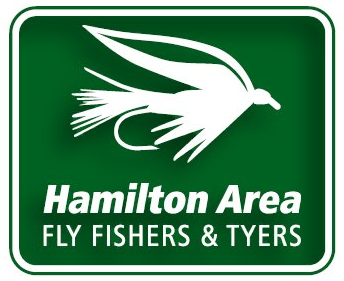 We would like to get as many members as possible out to any and all these events. Please give them some thought. They will be fun and educational for everyone.
HAFFT MENTORSHIP PROGRAM
(available to HAFFT members)
MENTORSHIP PROGRAM. Will likely run similar to last year. Need to secure mentor volunteers. Much depends on how many people want to be mentored on-stream.
Objective of Mentorship program:
The objective of the program is to provide one to two days of one on one on the water instruction to less experienced fly fishers. Each mentor / mentee situation will vary based on capabilities of each and the mutual objectives they share.
Role of Coordinators: Rick Crawford & Doug Whitford
Rick will take names, phone numbers, e-mail of mentees and volunteer mentors. Mentees can provide goals or objectives. Assign mentees to mentors – one to one assuming enough mentors. They can answer any questions about the program.
Role of Mentors:
They will provide one on one, on the water instruction to their assigned mentee. They will provide information in line with their mentees objectives. They will supply leader(s), tippet(s), flies (everything from the fly line down, determine how to connect with their fly line). They will decide fishing location and approach for one or two mutually agreed to days
Role of Mentees:
They will call their mentor to review their objectives and arrange mutually agreed to day(s). They will provide transport, gas, lunch, bring their own waders, rod , reel, fly line, equipment, etc.
MARCH
Saturday 14th and Sunday 15th: Midwest Fly Fishing Expo
In Warren Michigan. The program of presenters, as posted looks very interesting. Expo's website = https://midwestflyfishingexpo.com/. You can book into hotel they recommend by going to travel tab on website.
TORONTO NATIONAL SPORTSMAN SHOW – March 18-22 International centre Mississauga. https://www.torontosportshow.ca/ (Not much fly fishing content).
APRIL & SEPT
Sail Fly Fishing Seminar(s): Sail Burlington Fishing / Hunting department manager arranged dates for two Fly Fishing Events in 2019. We'll make arrangments for these events again in 2020. We will staff (likely mid April,mid Sept ). We need 3 experienced tyers, 2 volunteers for species specific info tables. Our objectives are to promote fly fishing , promote HAFFT and gain new members.
Primrose Trout Pond: Saturday or Sunday one day outing fishing rainbow trout in pond setting. Catch and Release. North of Orangeville about 1 ½ hour drive. Date will be near the end of April.
MAY
Sunday May 3rd: Casting Practice:
at Lowville Park (On Guelph Line 5km north of Highway 5) Starting at 9am on the grass to the south of the trail heading east from the kids play area. More experienced fly fishermen will be on hand to coach and assist. Bring a light rod and tackle and you can try for some trout in the river afterwards. No need to book. Guests and non members welcome.
Note: Need to line up Casting Instructors from within club.
Saturday May 9 or 16: Safari Lake Volunteer Day:
Start time is 8:00 a.m. The Optimists put this event on for the community. They will be looking for a free will donation at the gate when you enter. Maximum of 6 only. Mike Cooper (905)659-1269 cooper48@xplornet.com to reserve a place.
Brook Trout Trips
2 Trips: Tentative dates May 11 – 13 & May 13-15. Trip Leaders: to be determined. Trips will be 2 ½ days with two overnights. Limit 4 people (2 cars) per group best design since rivers are quite small. There are great Brookies in the area around Durham and Flesherton, in several rivers. The motel is basic but clean and comfortable. Assume room sharing. Max 4 per trip. E-mail Rick or via sign up sheet. Specify either May 11-13 or May 13-15. Specify if you would be willing to be driver. Share gas expense.
JUNE
Tuesday 9th: Mooneye Madness – An Evening on the Grand (backup date Tuesday June 19th)
June 16th
Seneca Park (just a little south east of beautiful downtown Caledonia) 5 – 6 PM start.
We are sure conditions will be suitable this year however we have a backup date just in case (backup Tuesday 16th).
This event is open to any member that has paid their membership and to new flyfishers. New flyfishers will particularly enjoy the Mooneyes since when they are "on" they are terribly keen to hit a fly. There is no fee, just come on out and have some fun. Bring bushy white dry flies (size 10 and smaller) and a 6 wt or lighter rod with floating line. Big spinner patterns (ie. mayfly adults that have died and fallen to the river) also work particularly near dusk. Wet flies in white or yellow can work as well (size 10-14). Bring waders and a wading staff if you have one. We meet at about 5 PM. Seneca Park park is located 1-2 miles east of Hwy #6 on #54. This is the road that parallels the river on its North side. Seneca Park is simply a narrow-grassed area between #54 and the river. The parking lot is right where you enter the park. The water should be no deeper than thigh level. Be careful of the odd pot hole.
Note: We will be out in June only if the water in the Grand is less than about 35 m3/s at Brantford. Anything higher than that and it is just too tough and dangerous to fish. You can check the water levels here at: http://apps.grandriver.ca/waterdata/kiwischarts/rf_lowergrand.aspx . Guests and non members welcome.
JULY
"Basstravaganza "
Sunday July 25
July 26th
(Backup date: Sunday August 9).
Avoiding Civic Holiday.
Morning to mid afternoon. Syl Apps Arena (Paris) parking lot at 9am. Basic bass equipment: 5 to 8 wt rods with floating lines. Bass flies: fairly big and something that gets to the bottom – weighted woolly buggers, weighted leaches, split shot / hook / 2″ tube killer rig. Bring waders. Wading staff if you want to. Suggestions: Bring sun tan lotion, hat, sun glasses, water, food if you want. No need to book. Water flow less than 30 at Brantford required. You can check the water levels here at: http://apps.grandriver.ca/waterdata/kiwischarts/rf_lowergrand.aspx.
Guests and non members welcome.
OTHER POSSIBLE OUTINGS: Summer, Fall
Bass Trip
Possible multi-day Bass trip to Maitland and/or Grand River mid summer. Would need trip leader to sign up to organize and run. Note: determine interest.
Salmon fishing Bronte Creek
Possible one day fishing Chinook Salmon on Bronte Creek. Weather and timing of first heavy rains will influence date selected. Note: determine interest.
Suggest you sign up to HAFFT Members only Facebook and we organize Salmon fishing this way. Much more flexible than trying to set date and can do it in small groups
Whitemans Creek
Possible one day fishing small Rainbow and Brown trout near Paris. Mid September time frame. Note: determine interest.
Whitemans is a small stream so coordination is required to spread people out in groups of 2 or 3 people each group.
PROGRAMS AND OUTINGS CONTACTS
Rick Crawford and Doug Whitford
Get Rick at (905) 627-9355 rick.crawford@cogeco.ca
Get Doug at (905) 484-2393 dwiwhitford@gmail.com
Mike Cooper – the grand master of Safari Lake