We invite you to join us in partnering in an effort to supply frontline workers with reusable PPE face shields.
All persons and companies who wish to add their contribution in providing PPE are invited.
As fly fishers we can tie flies for this cause and contribute proceedings from sale of the flies.
As a participating organisation you may apportion a portion of your sales to promote this effort. You will be boosting your sales whilst supporting our front line workers.
If you wish you can just make a donation directly without expectation of having to deal will buying some flies. Just click on the "Visor PPE Button".
If you wish to purchase some flies, we have below two packs to get the ball rolling:
10 Hare's Ear Nymphs 5 are size 14 and 5 are size 16 . Suggested price $20 (Donor Doug Mackay).
6 Size 12 Soft Hackle Pheasant tail nymphs: Suggested price $20: (Donor David Williams)
6 size 20 Starling Darling wets: 3 orange and 3 green: Suggested price $20: (Donor David Williams)
(See our page at: https://iwffc.ca/starling%20darling/)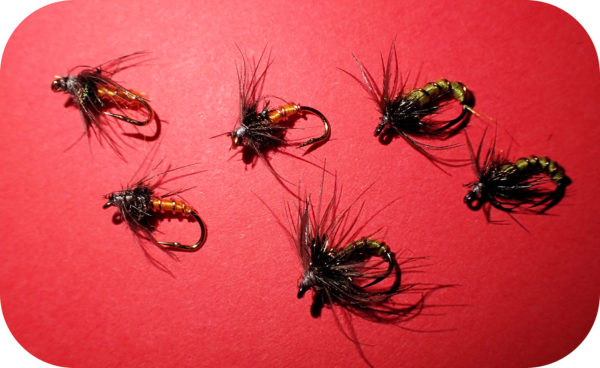 If you wish to donate to buy these flies click on the button below, LET US KNOW YOUR CHOICE,  and once we get the notification from Paypal we will forward the flies to you.
If you wish to participate by providing some flies to sell, just add your post to OUR FACEBOOK PAGE with a picture of your flies and the suggested cost for them. Alternatively, you can email us.
100% of funds will be forwarded to provide visors for our heroes on the front line.