Whiteman's Creek and Bigfoot
(Saturday 29th April, 2017. The Fly Guys minus one. Just Charlie and me. The air temperature was 12 centigrade, overcast skies and a light wind coming in from the west).
I'm sure that Chris doesn't mind me saying that he missed this day's fishing as he has a date with his proctologist on Monday, and he has to spend his weekend sitting regally on his throne.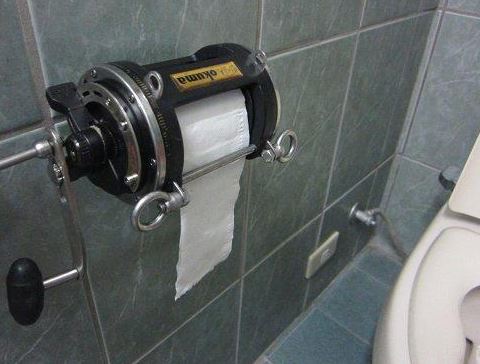 I am also somewhat incapacitated from last year; I have a torn right shoulder tendon and have to get used to fishing as a leftie.
So, in order to get in some early season practice, we set off for Whiteman's Creek just after 2 pm.
The creek flow was quite heavy and we decided to head upstream from the conservation parking lot on Robinson sideroad.
Practically every pool was occupied, but we managed to find a secluded spot upstream.
Being early in the season, we both selected nymphs as our prime flies. There were a lot of midges on the air, so we stayed small with our sizing.
After half an hour I noted a small trout rising to the fly at the end of my retrieve. I also noted a few early hatched Hendrickson duns.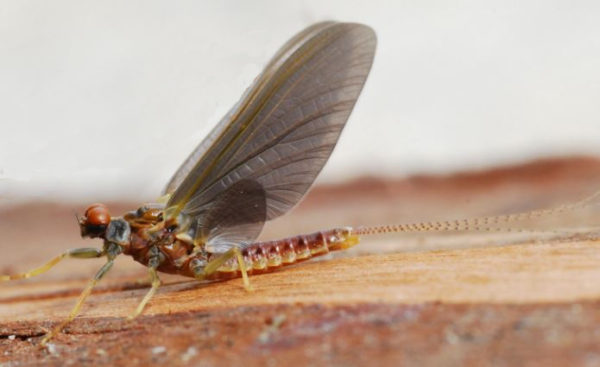 So I switched to a dry, size 16:
And from then on we were on the money. I bagged and released two rainbows and one brown; Charlie landed a feisty, acrobatic, rainbow as well on that same pattern.
But, that is just the beginning of the story…..
When we returned to the car in the early evening we noticed a pickup truck, which then approached us as we removed our waders.
The windshield wound down and we were regaled by a friendly woman who I estimated to be in her sixties. She asked if the river was accessible to her if she used her wheeled walker. So, we pointed to the well-groomed path and gave her a positive response.
"Have you seen anything down there?" she asked.
"Just some rainbows and a small brown," I replied.
"I am an author," she added. "I am writing about Bigfoot. Have you noticed anything?"
"The nearest thing I have seen next to Bigfoot would be my buddy Charlie, dressed in a fur coat", I added glibly.
She then went on to tell us that there were conspiracies about Bigfoot and that the government had levied a fine of $10,000 if anyone was to shoot the creature.
We spent another 15 minutes or so discussing her goal to prove that Bigfoot exists.
As I have said before: "It's not all about the fishing."
By the way; can anyone send me a fly pattern using this material that I found on the riverbank?
david williams